Kevin Coyd, The Telegraph
This beautiful Caribbean island is famed for sun-toasted beaches, lush landscapes crowned by the towering twin Pitons and a warm Saint Lucia welcome. But there is so much more to explore. Take a look at these top 10 amazing sights and activities for your perfect introduction to Saint Lucia…

1 THE PITON MOUNTAINS

The twin volcanic cones of the Pitons, rising steeply from the Caribbean Sea, are among the most recognisable natural wonders of the West Indies. Designated a World Heritage Site, they're blanketed with pristine forest that supports many rare plant species. Gros Piton is the higher of the two at 2,619ft: It's possible to hike to the summit with a guide, and the views more than repay the effort. The steeper but shorter Petit Piton (2,438ft) is for serious climbers only, but a spectacular view of both can be enjoyed from a boat trip on Piton Bay.

2 SULPHUR SPRINGS

As well as having the spectacular Pitons as its backdrop, the town of Soufrière is home to the Caribbean's only drive-in volcano. Sulphur Springs is an active geothermal zone, where you can get close to bubbling mud pools and vents that belch out sulphurous steam. Here, guides will reveal how the whole Caribbean basin was formed by volcanic action. On the way back from the crater, you can take a muscle-soothing dip in pools fed by the warm, mineral-rich springs.

3 CULINARY TOURS

Cocoa has been cultivated on Saint Lucia since the 17th century. Today there are plenty of opportunities to visit plantations, learn about chocolate-making, try your hand at it and then sample the product – or even learn which wines are best paired with it. Boucan by Hotel Chocolat offers a "tree-to-bar" experience in which you pick ripe cocoa pods and use them in your own confection. Discover how chocolate is made at Anse Chastanet's chocolate lab, with chocolate sensory tastings, cocoa estate trips and chocolate and wine pairings available too. For an introduction to another of the island's famous exports, a tour of the Saint Lucia Rum Distillery is a must.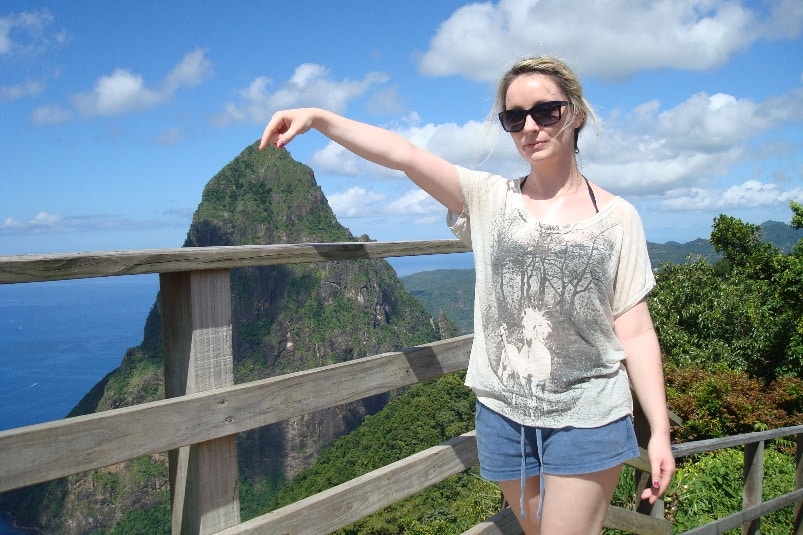 4 TET PAUL NATURE TRAIL

For a crash course in what makes Saint Lucia so special, the Tet Paul Nature Trail takes some beating. The gentle 45-minute guided walk immerses you in its most celebrated scenery, with views of Jalousie Bay, the Pitons and the neighbouring isles of Martinique and St Vincent. It offers a unique insight into the lives of the island's original Amerindian people, with stops at a traditional dwelling house and cassava hut, plus expert knowledge about the island's exotic plants and their medicinal properties.

5 HELICOPTER TOURS

Much of Saint Lucia is mountainous and covered in thick rainforest, so taking to the air is the only way to get a complete image of its delightful landscape. It's possible to take short helicopter tours over the north or the south, or to combine the two in a longer flight. From take-off, your pilot will provide a fascinating commentary – not just pointing out geographical features such as villages, waterfalls and offshore reefs, but also sharing facts about historical events, resident celebrities and their homes, and the island economy.

6 PIGEON ISLAND NATIONAL LANDMARK

Linked to the mainland by a causeway, Pigeon Island is rich in historical significance. Its first European settlers were 16th-century French pirates, who would look out for Spanish ships to plunder. However, it's most famous is the site of Fort Rodney, a British garrison. Take to the walking trails and you'll come across remains of stone bunkers and barracks, as well as a small military museum on site. The two shady beaches on the south side are among Saint Lucia's finest.
7 RAINFOREST AERIAL TRAM

A cable car is one of the more unexpected finds on Saint Lucia, but it's an inspired way of granting visitors a close-up view of the tree canopy – an astonishingly rich natural habitat. Using 16 open-air gondolas, the tramway whisks passengers noiselessly up to the ecological park in the high forest. Each party is accompanied by a nature interpreter, who points out the native plants (such as giant ferns and gaudy heliconia) and can identify the many birds by their calls or plumage.

8 RODNEY BAY VILLAGE

Both by day and by night, Rodney Bay is one of the most popular destinations on the island. The original crescent-shaped bay has been embellished with a man-made lagoon covering 80 acres and one of the Caribbean's most prestigious yachting marinas. Stay right in the heart of things at the St Lucian by rex resorts and the Bay Gardens Hotel. The nightlife is sophisticated and lively, with a ribbon of bars and clubs and Saint Lucia's only casino. There's an unrivalled choice of dining options: you can choose from restaurants that have stamped their own creativity on traditional Caribbean cuisine, or flavours from all over the globe.

9 BIRDWATCHING

There are half a dozen good reasons why birding enthusiasts flock to Saint Lucia: it boasts six endemic species, making up the highest tally in the whole Caribbean. They include the island's national bird, the Saint Lucia parrot – recognisable for its rainbow plumage and blue face – as well as the Saint Lucia oriole and Saint Lucia pewee. All told, the island supports some 180 different types of bird life. Hotspots for observing it include the Millet Bird Sanctuary, the Des Cartier Rainforest Trail and the Vieux Fort Wetlands.

10 SCUBA AND SNORKELLING

The beauty of Saint Lucia is mirrored in the undersea kingdom that surrounds it – and it's home to an equally impressive profusion of wildlife, including such giants as eagle rays and leatherback turtles. The west coast, sheltered from the Atlantic, is a great place for snorkelling or learning to scuba: head to beaches such as Anse Chastanet and you can explore shallow reefs just yards from the shore. Venture to the remote sandy beach of Anse Cochon and you will find the beautiful resort Ti Kaye, made up of just 33 cottages, which has a fantastic dive centre that caters for all abilities. Experienced divers can discover the Soufrière Marine Reserve and the many wreck sites around the island. What's more, there are plenty of operators offering equipment hire and tuition.