Laissez-la vous inspirer
Activités Sportives
De nombreuses stars telles que Darren Sammy, Nadine George, et Levern Spencer sont originaires de Sainte-Lucie, qui connaît une longue histoire d'excellence athlétique. Par conséquent, il n'est pas surprenant que l'île soit devenue une destination populaire pour toutes les disciplines sportives, les groupes et les spectateurs.
Les visites sportives organisées de Sainte-Lucie
Ecoles, universités et clubs venus du monde entier ont pu apprécier de grands moments de football, cricket, netball et autres sports dans le cadre d'une visite sportive organisée à Sainte-Lucie.
Notre île regorge de clubs et d'athlètes tous désireux de s'occuper des équipes de passage. L'île propose des sports populaires dont :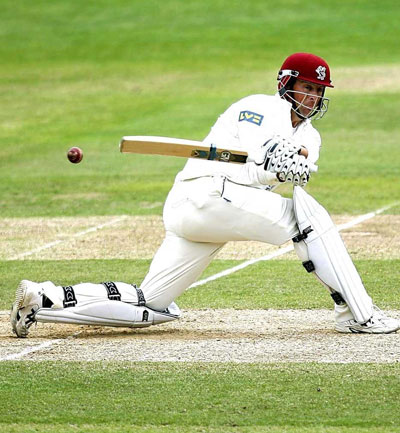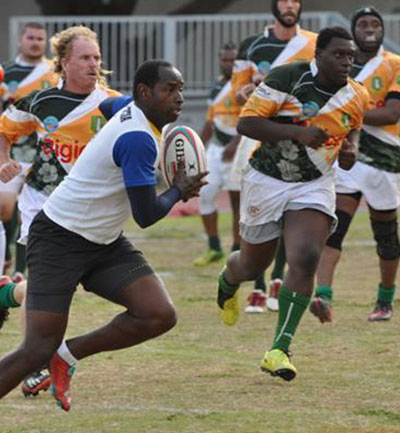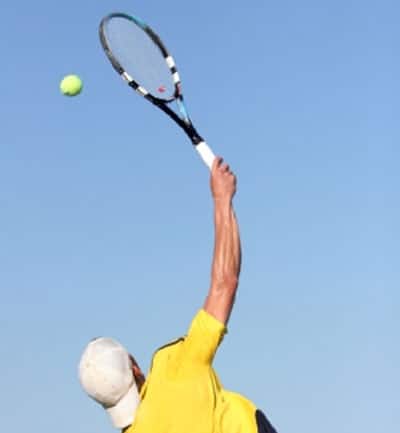 Les activités sur piste et d'athlétisme
LES SALLES ET LES COMPLEXES SPORTIFS DE SAINTE-LUCIE
Les infrastructures utilisées par les champions sportifs de notre île sont de plus en plus nombreuses. Ces dernières sont de très haut standing et ont été construites tout particulièrement pour la pratique des sports. Parmi les infrastructures les plus importantes :
Cliquez ici

pour regarder une courte vidéo présentant certains des sites et installations sportives de Sainte-Lucie
Darren Sammy National Cricket Stadium
Venez visiter ce stade et vous comprendrez pourquoi il est autant apprécié. Ses terrains sont le grand rêve de tous les joueurs, et par conséquent c'est un lieu très demandé par les équipes de cricket nationale et internationales. Le Darren Sammy National Cricket Stadium a accueilli la coupe du monde 'International Cricket Council's World Cup' en 2007 tout juste cinq ans après la fin de sa construction.
INFRASTRUCTURE INTÉRIEURE D'ENTRAÎNEMENT DE BEAUSEJOUR
Venez vous amuser en jouant au netball, au volleyball, ou au basketball dans ce stade de 600 sièges. Un panneau d'affichage électronique des résultats et des chronomètres high-tech aideront à faire en sorte que vos fans suivent chaque action dans le moindre détail et sans rien perdre du jeu.
LE COUNTRY CLUB DE GOLF DE SAINTE LUCIE
Rien de tel qu'une partie de golf en toute détente sur décor de la beauté pittoresque de l'île. Le terrain vallonné de Cap Estate au nord de l'île procure un parcours de 18 trous, Par-71 assez technique mais qui en vaut vraiment la peine.
THE RODNEY HEIGHTS AQUATIC CENTRE
Since 2000, the facility has served the entire OECS community with 25 Meter Lane swimming pool with a shallow learn to swim pool for toddlers and younger age children. The complex offers a studio with dance, aerobic, karate classes, aqua aerobics, learn to swim, and competitive swim programs.
Terrain de sport d'Anse La Raye 
Le Anse La Raye playing field est situé dans le village d'Anse La Raye, sur la côte ouest de Castries, la capitale de Sainte-Lucie. Le nom d'Anse la Raye signifie en français baie des raies, car il y a un grand nombre de poissons raies ou raies dans la baie.
SOUFRIERE MINI STADIUM
Located in the tourism enclave of Soufriere the stadium was refurbished in 2021 adding a 400-meter track field along with long jump and triple jump lanes with the accompanying sandpits and an AstroTurf Football field.
Centre technique de SLUFA
Le SLUFA Technical Center est situé à Grande Rivière dans la vallée de Mabouya, à Dennery sur la côte est de Sainte-Lucie.
Terrain Philip Marcellin 
Le Philip Marcellin Grounds est un stade de football situé à Vieux Fort, la deuxième plus grande ville de Sainte-Lucie. Le stade est baptisé ainsi en hommage au gardien de but Philip Marcellin.
Terrain de sport de Dennery 
Le Dennery Playing Field est situé dans le quartier de Dennery, sur la côte Est de Sainte-Lucie. Le village a été baptisé du nom du comte d'Ennery, un auteur qui a écrit sur Sainte-Lucie en 1765 et 1767 et qui est ensuite devenu gouverneur général des îles du Vent de 1766 à 1770. Dennery a acquis la réputation enviable d'être l'une des régions les plus culturelles, économiques, captivantes et fertiles de l'île.
Le terrain de sport de Micoud 
Le Micoud Playing Field est situé dans le district de Micoud, sur la côte sud-est de Sainte-Lucie. Il a été nommé d'après le Baron de Micoud, qui était le gouverneur français de Sainte-Lucie au 18ème siècle. C'est le lieu de naissance du légendaire joueur de cricket de Sainte-Lucie et ancien capitaine de l'équipe de cricket des Antilles, Daren Sammy.
Terrain de sport de Deruissseaux 
Le Deruissseaux playing field est situé dans le quartier de Micoud, sur la côte est de Sainte-Lucie.
GROS PITON HIKING TRAIL 
The Pitons, St Lucia's two volcanic mountains, are certainly some of the island's best features, and a Gros Piton hike is an experience unlike any other. Gros Piton stands a remarkable 2,619 feet above sea level, and coupled with Petit Piton, it is the hallmark of St Lucia's western coast. The hike itself can take between three to six hours in one direction, so starting in the cool morning hours is a must in order to ensure that you make it back to the bottom by nightfall. Bringing along a guide during a Gros Piton Hike is required, and you will find that St Lucia Real St Lucia Tour guides are locals who know the area very well and who can provide the ultimate tour experience.
Diving
Diving in Saint Lucia offers a world class experience with the island ideally situated between the Caribbean Sea and the Atlantic Ocean. Undoubtedly a great option for the well-seasoned diver, families or groups, the adventurous spirit and of course the novice who aspires to experience the wonders of the underwater world. Boasting more than 22 awe-inspiring dive locations, the majestic isle of Saint Lucia harbors a wide range of stunning dive options.